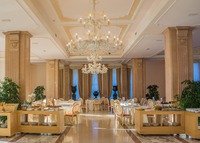 24 Open Market
24 Open Market on trendikäs 24 h auki oleva verkkokauppa täynnä laadukkaita tuotteita. 24 Open Market on Sagi Productions yritykselle kuuluva verkkokauppa. Valikoistamme löydät erinäisiä käyttö ja harvinaislaatuisimpia tuotteita, joilla voimme tarjota asiakkaillemme arjen hetkeen ylellisiä kokemuksia. Tuotteistamme löytyy valikoimaa alkaen Vintage tuotteista, normaali arkisille laatu ja käyttö trendi tuotteille.
In English:
24 Open Market is a trendy 24 hour open internet shop under Sagi Productions company. You can find from Our online shop quality range products as from vintage products to everyday quality products in a use of trendy way living way. In our Menu you will find a variety of products as for daily use and the most exceptional products that we can offer to our customers with the ultimate experience of everyday life shopping experience.

Visiomme:
Visiomme on luoda arkeesi hetkiä, jotka antavat päivääsi laadukkaan tunteen laatu tuotteillamme niiden arkisessa päivittäisessä käytössä.
Our Vision:
Our brand offers unique moments with Our quality products. Our goal is to offer everyday life quality products and to give that way to your day quality sense with unique shopping experience with our products.